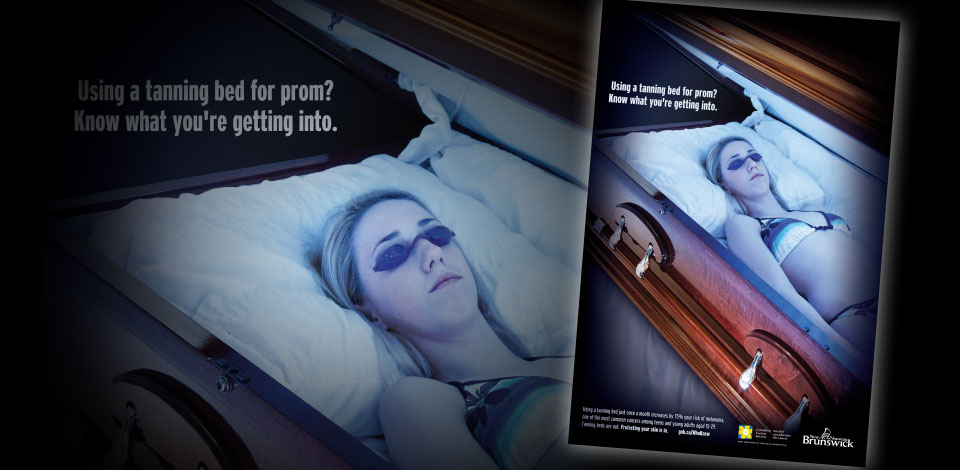 CHALLENGE
Prom has been identified as a time of year when high school students, especially young women, begin tanning to avoid looking pale at the prom. It is important that they are reminded that tanning isn't safe and pale skin can be attractive.
STRATEGY
Shock females aged 16-24 about the risks of using a Tanning Bed
for prom. Time to give young women a damn good reason to change their tanning behaviour.
IDEA
Using online, social media, and guerilla tactics, an unforgettable visual gets the point across that "tanning beds are not worth dying for." The ad, which was endorsed by the Canadian Cancer Society, depicts a teenage girl in a bathing suit and sun-tanning goggles, basking in the glow of ultraviolet rays – but in a casket. The ad copy reads: "Using a tanning bed for prom? Know what you're getting into."
RESULTS
The online campaign was a success with more than 2,600 youth age 18-24 clicking through to the website. In addition to the click-throughs, the campaign garnered more than 8-million impressions, with 143,400 Facebook Youth in New Brunswick exposed to our message up to 55 times over the 25 day phase.